Dave and Cathi started their end of year vacation on December 26 and visited St George Island, Florida, St Petersburg, Florida and cruised to Key West, Roatan, Honduras, Santo Tomas de Castilla, Guatemala and Costa Maya, Mexico.
On December 26 we stayed on St. George Island, Florida on the beach just a few blocks from the lighthouse.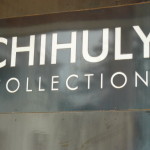 On December 27 and 28 we stayed on the beach at the Sun Burst Inn near St. Petersburg, Florida.
While in St. Petersburg area we visited the Chihuly Collection at the Morean Arts Center. We also went to the Glass Studio and Hot Shop at the Morean Arts Center.
You can see our photos of the Chihuly Collection by clicking on the photo or clicking here.
Then we boarded the Holland America Ryndam for a New Year's cruise to Key West, Honduras, Guatemala and Mexico.  We were in cabin 644. Click on the photo of Dave and Cathi in Key West taken by the Ryndam staff to see all the photos taken by the photographers on the Ryndam.  Also, click on the photo of Cathi with the dolphin to see our 'swimming with dolphins' photos from Costa Maya, Mexico.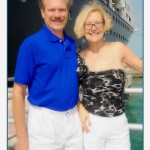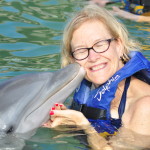 So that was our 2013 cruise to celebrate New Year's and Cathi's birthday.