I love automobiles and especially automobile racing.
MY FIRST PORSCHE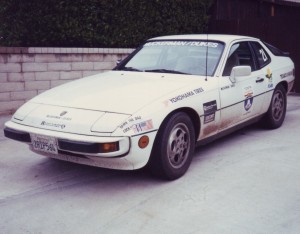 Back in 1990 when I saw an ad in Autoweek magazine,

I thought … wow wouldn't that be fun to do One Lap of America … especially since it was organized by Brock Yates of Cannonball Run fame. I asked one of my good friends (Thomas Dukes) to be my co-driver and we entered the race with my daily commute car – a 1987 Porsche 924S. Since then I have owned two other Porsches, a 1967 brown 912 and a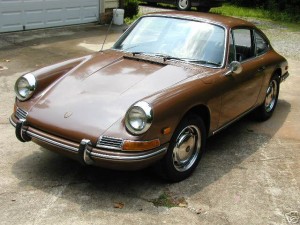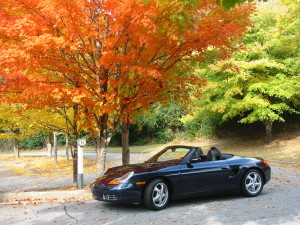 1999 Ocean Blue Metallic Boxster.
OUR CURRENT CARS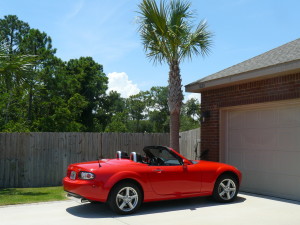 Dave's 2008 Mazda Miata MX-5 with a PRHT (Power Retractable Hard top).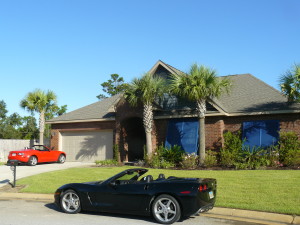 Cathi's 2006 Corvette with a power top.
CARS WE HAVE OWNED
Click on CARS THAT I HAVE OWNED on the sub menu of this page above or HERE to see some of the cars Dave and Cathi have owned.
NORWICH UNIVERSITY
The Dean has given Dave the title of Professor, Emeritus. Dave was a course developer and instructor in the Master of Civil Engineering program in the College of Graduate and Continuing Studies.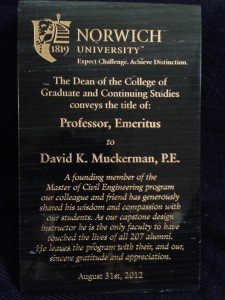 WHO'S ONLINE …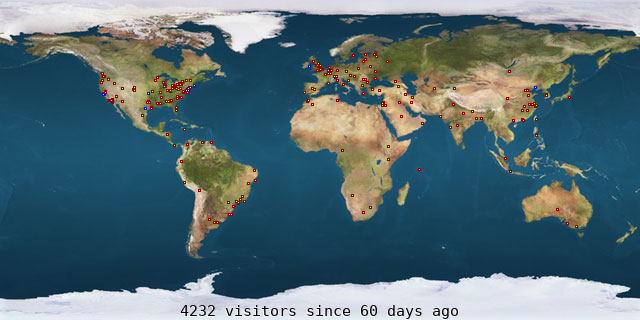 View more maps in the Visitor Map Viewer

Records of the most visitors online at once:
Max visitors today: 6 at 08:34 am UTC
This month: 39 at 02-16-2018 12:01 pm UTC
This year: 46 at 01-07-2018 07:08 pm UTC
All time: 52 at 10-05-2015 09:45 pm UTC