I love automobiles and especially automobile racing.
It is even more fun when you get to drive …   Back in 1990 when I saw an ad in Autoweek magazine, I thought … wow wouldn't that be fun to do One Lap of America … especially since it was organized by Brock Yates of Cannonball Run fame. I asked one of my good friends (Thomas Dukes) to be my co-driver and we entered the race with my daily commute car – a 1987 Porsche. We enjoyed ourselves and decided to race as often as possible …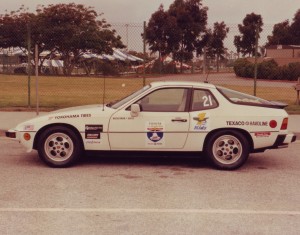 So far Dave has driven over 7,698 miles in IMSA sanctioned racing events.
Dave had two sponsors – Texaco and Yokohama Tires.  Due to their outstanding performance, Dave been installing Yokohama Tires on all his vehicles since 1990.
Thanks again for your support !!
See you at the track …
The Latest Updates
Click on PHOTOBLOG in the menu above or HERE to see the our latest Instagram posts.
Click on '2015 Cruise to Celebrate New Year's and Cathi's Birthday' in the TRAVEL PHOTOS drop down menu above or HERE to see our latest travel photos.
My New Car
We traded the Dodge Grand Caravan for a new 2018 Kia Soul.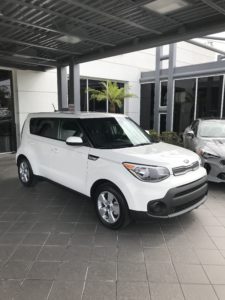 FLASHBACK — 1990 IMSA License
Look at all the hair Dave had back in 1990. 
See you at the track …   
IMSA website